Andrew's E9 CSI
If you ask any person what is the coolest BMW body ever made – chances are its going to be E9.
Andrew Volkov invested small fortune and countless hours into his E9 CSI and restored it to former glory, but one thing was missing – AIR RIDE KIT.
The build of air ride kit was not smooth at all. First of all the E9 was converted to bilstein shock absorbers and had custom-made camber plates that were not suitable for air ride… so in super short time I had to figure out what to do with top mounts. Ended up adapting e24 top mounts with SKF bearings.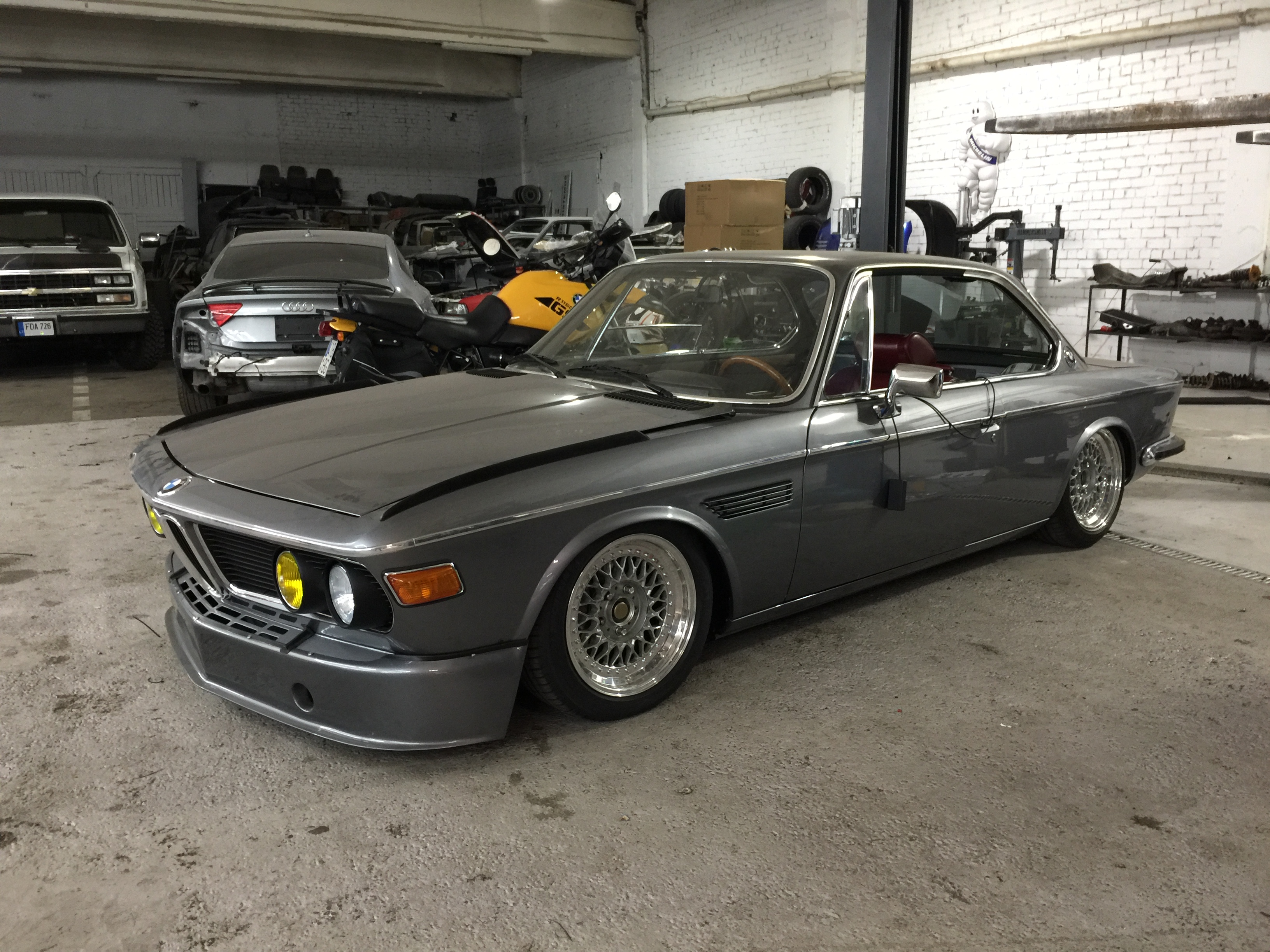 Andrew decided to go with simple old-school air management. Nothing complicated – very simple and clean install. 11 Liters tank, 480c VIAIR AIR Compressor + 2 valves and remote control.
The final result looks fantastic. Bagged E9 is possibly the coolest BMW you can get. Bagged E9 CSI – is coolest BMW you can not get. Because price for this car is 150 000 Eur.